Facial feminization surgery
Sometimes transgender women request some form of facial surgery so as to feel more comfortable with their facial features. To attain harmonious features, it is essential to use personalised, individualised techniques.

 

These surgeries are popularly known as facial feminization surgery or FFS.
What is facial feminization surgery?
Facial feminization surgery (FFS) is a set of surgical techniques aimed at softening and feminising your facial features. These procedures can be carried out in combination or on a specific area of your face.
The face is usually divided into three parts: the upper, middle and lower third. On each of them, different facial feminization operations may be carried out. Furthermore, other techniques exist such as facelifts, which are performed on the entire face, or treatments using aesthetic medicine which also contribute to feminising your face.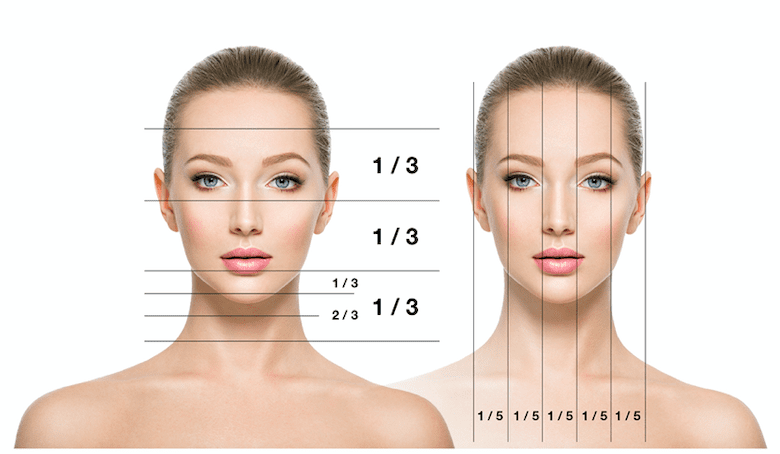 In the upper third of a female face, thickening of the bones above the eyebrows is a feature that gives a tougher appearance and expression. The hairline may also be a masculinising feature of the face. For this reason, feminising the upper third of your face means modifying this area. The surgery consists of modifying your forehead by reshaping the frontal sinus to soften its prominence. The same procedure can also be used to lower your hairline. This results in a more feminine forehead while also enhancing your eyes.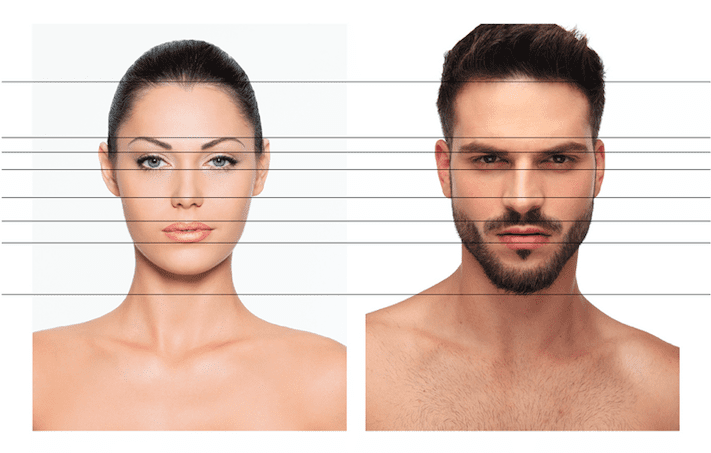 Typically, a female face appears more oval while a male face tends to be squarer. Therefore, often our patients also wish to change these features by modifying the angles of their chin and jaw, along with lip height through facial feminization surgery of the lower third.
Other facial feminization surgeries such as lipoplasty, cheek augmentation, rhinoplasty or bichectomy will help feminise your features in the middle third while distributing facial volumes.
Facial feminization: differences between female and male craniums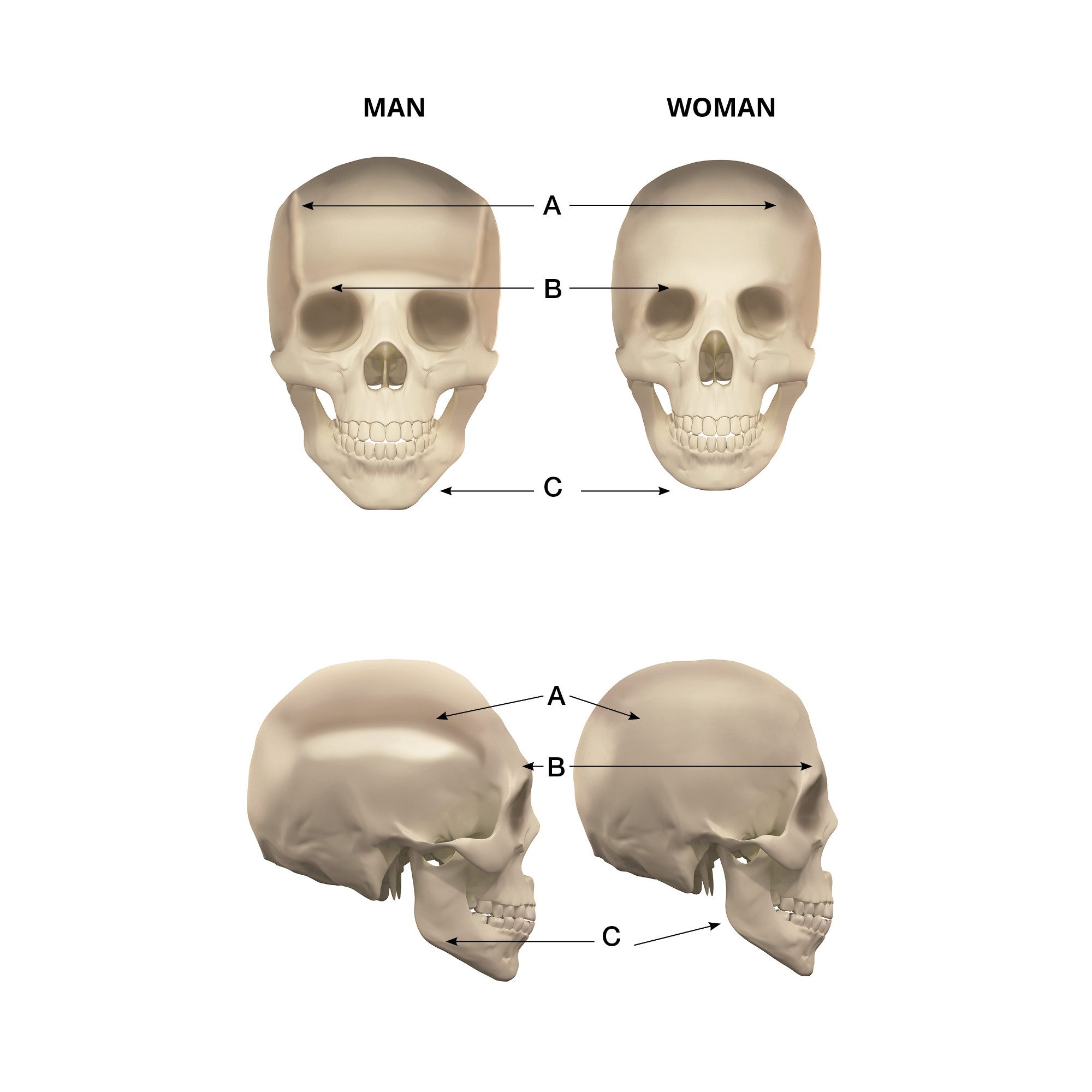 FAQS ABOUT FACIAL FEMINIZATION SURGERY
In which cases is it contraindicated to undergo facial feminization surgery?
Any facial surgery is only contraindicated in those people who may react negatively to anesthesia due to health problems. Otherwise, it is safe to submit to them. However, it is essential to perform a complete preoperative testing before performing any surgical procedure on the patient.
What type of anesthesia is used in facial feminization surgery?
FLocal anesthesia and sedation are generally used on the patient. But this will depend above on the facial surgery treatment you undergo, its complexity and your personal case.
What is included in facial feminization surgery?
Feminization is responsible for softening the features of the face so that they are assimilated to those of a woman. Among the most outstanding treatments are rhinoplasty, mentoplasty, hairline, apple surgery, forehead feminization, blepharoplasty, cheek augmentation, feminizing lipotransference, bichectomy, or lip lift, among others.
How much does facial feminization surgery cost?
Facial feminization can be different in each patient, since not everyone has the same features or needs. For this reason, it is very important to make a first visit with the surgeon, in which to assess which parts of the face are to be improved and which surgical treatments would be the most appropriate for the person. With this assessment we can give you a personalized quote for your facial feminization treatment.
FAQS ABOUT POSTOPERATIVE PERIOD IN FACIAL FEMINIZATION SURGERY
Can I smoke in the postoperative days of facial feminization surgery?
It is recommended not to smoke a few weeks before the intervention and after the facial surgery postoperative period. Cigarettes can complicate recovery, slowing down the process. But it is not good to stop smoking suddenly, it should be done gradually to avoid anxiety or some possible symptoms.
What position should I adopt to sleep in the facial surgery postoperative period?
It is best to sleep on your back or semi-reclined, placing a couple of pillows, especially in the first days after the operation. Sleeping on your stomach should be avoided at all costs so as not to damage the operated area.
How long will it take to recover after facial feminization surgery?
The recovery time will depend on the facial surgery you have undergone, its complexity and the person's health. But for any recovery you need at least a week and do some rest for a few days.
FAQS AFTER FACIAL FEMINIZATION SURGERY
Will there be swelling after the facial feminization surgery?
It is possible that there is some swelling that disappears in 24 or 48 hours.
Will I feel discomfort after facial feminization surgery?
You may notice some tightness and the feeling of having the area somewhat stiff during the first few days.
How will I look after facial feminization surgery?
The objective of this surgery is that you achieve more feminine facial features, but natural and beautiful at the same time, with which you feel perfect, more confident and comfortable with your identity. This process is a very important part of the sex reassignment surgery. At IM GENDER we help you to achieve it.
Would you like to know the price of facial feminization or masculinisation surgery? Do you have any queries regarding facial surgery?