FACIAL FEMINIZATION SURGERY
The distance between the upper lip and the base of the nose is different for men and women. While in women it remains similar from childhood to adulthood, in men it lengthens. Lip lifting is a surgery to shorten this distance, giving the face a more feminine appearance.
WHAT IS LIP LIFT SURGERY?
The space between the upper lip and the beginning of the nose is shorter in women than in men. When this distance is noticeable in trans women, lip lift surgery – consisting of reducing the amount of skin in that area – is an important factor in feminising your face.
This surgery, if not performed in combination, is short, does not require general anaesthesia and the scar just below the nose is virtually unnoticeable.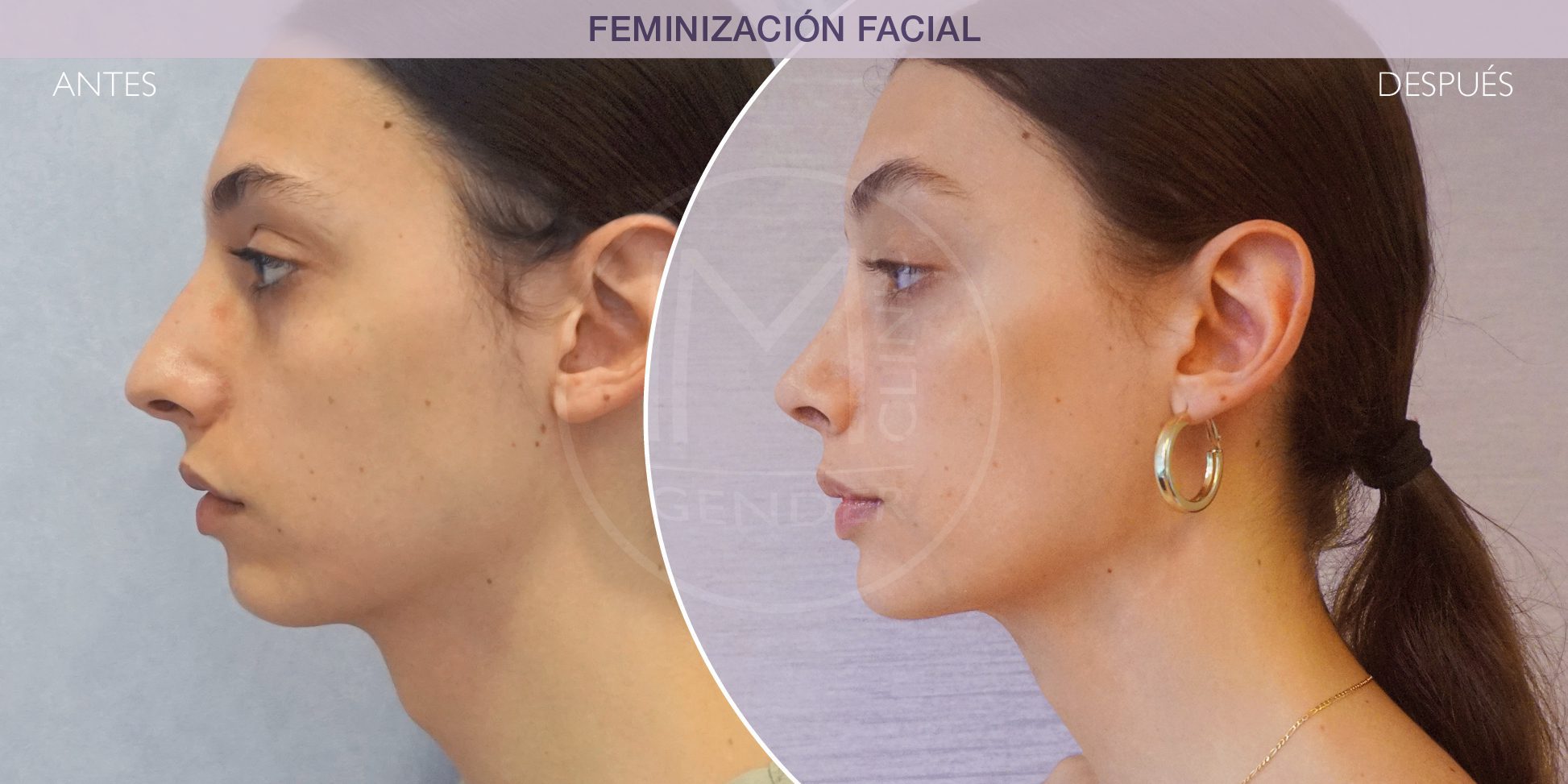 Facial Feminization Results
Knowing the before and after of facial feminization surgery that the IM GENDER team performs can help you gain a clearer picture of the results you may attain. It helps you to see cases similar to yours and gain an idea of the final result.
Would you like to read more of IM GENDER's experiences and testimonials?
BEFORE A LIP LIFTING SURGERY
Before surgery
From puberty onwards, the male face lengthens and the distance from the base of the nose to the beginning of the lower lip increases greatly. For women, on the other hand, this distance remains similar to the length they had during childhood. This is why children and women usually have a more exposed, protruding upper lip, giving them a more feminine appearance.
If, as a trans woman you have a greater separation between your nose and upper lip, it is important to consider shortening it when you think about feminising your face. However, this surgery is not necessary in all cases.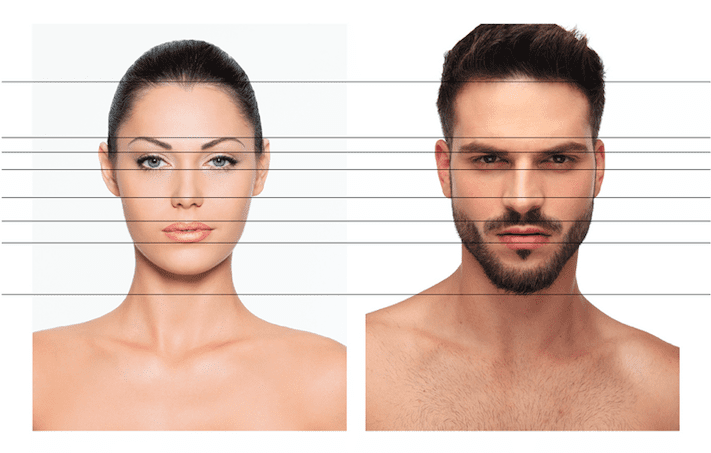 The operation
Lip lift surgery consists of resecting and removing a small piece of skin from under your nose so as to shorten the distance between your upper lip and your nose. The scar, which is tiny, is almost imperceptible and hidden in the shape of the base of your nose.
It also exposes part of your upper lip, giving a much more feminine, sensual appearance to your mouth as a whole.
Lip lifting is a surgery that, if undergone as an individual procedure, is performed under a local anaesthetic. Surgery usually lasts 20–25 minutes. However, it is usually included as part of more global facial feminization surgery.
Recovery
Recovery is immediate and there are usually no external exposed stitches, so the woman can return to her normal life immediately.
THE RESULTS OF LIP LIFT SURGERY
The results
The result is a much more feminine, voluptuous facial appearance.
TIPS AFTER LIP LIFT SURGERY

RELATIVE REST
If the lip lift is performed on its own, without combining it with other surgeries, avoid lifting weights and bend over with your head lowered in front of your body for the first few days.

CARING FOR THE AREA OPERATED UPON
The zone operated upon has a tendency to swell slightly. Applying cold tea locally will help reduce swelling. Keep your head elevated when you rest or when sleeping, using pillows or cushions.

POST-OPERATIVE VISITS
It is very important you do not miss any visits after your surgery so that the IM GENDER medical team can evaluate your progress.
At IM GENDER we have been specialising in the care of transgender people for more than 20 years. Two decades of experience, professionalism, research and training endorse our medical team.
Do you need more information about IM GENDER's Gender Unit? Would you like to know the price of a lip lift operation?