FACIAL FEMINIZATION SURGERY
A bichectomy is facial feminization surgery to highlight the cheekbones, refine your face and soften your features with the aim of achieving a facial contour that is socially considered to be more feminine.
WHAT IS FEMINIZING BICHECTOMY?
A bichectomy or removal of your buccal fat pads is a surgical technique enabling you to achieve a slimmer, more elongated face with more prominent cheekbones.
Your cheeks contain fatty deposits known as Bichat's fat pads or buccal fat pads, which serve to lubricate the facial muscles during infancy and are responsible for the shape of a baby's face. As we grow, these deposits tend to diminish, but in some cases they are not sufficiently reduced, giving your face a rounded appearance, sometimes excessively so.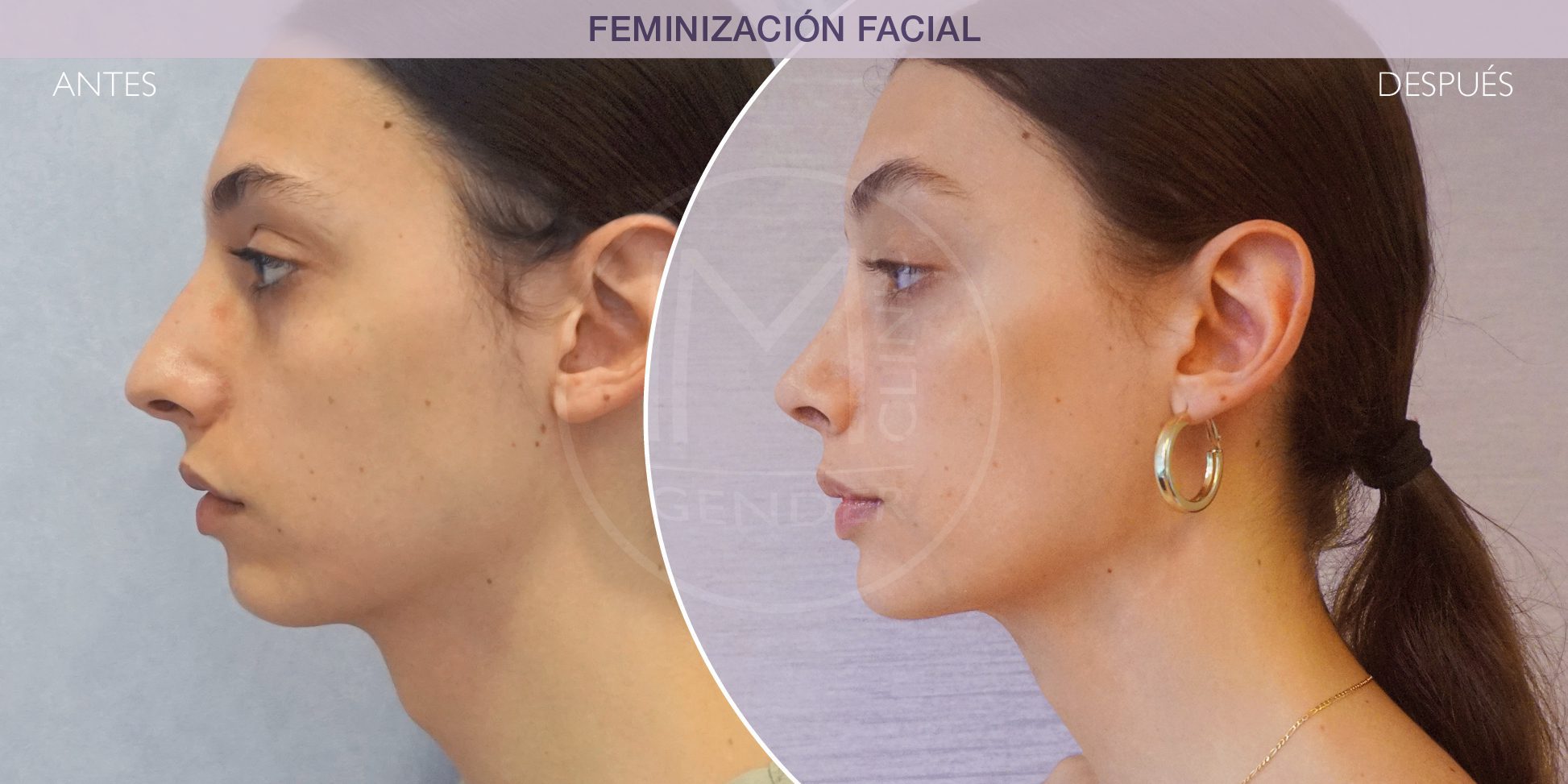 Facial Feminization Results
Knowing the before and after of facial feminization surgery that the IM GENDER team performs can help you gain a clearer picture of the results you may attain. It helps you to see cases similar to yours and gain an idea of the final result.
BEFORE FEMINIZING BICHECTOMY
What can your bichectomy achieve?
A bichectomy removes some or all of your buccal fat pads. This helps slim your cheeks and accentuate your cheekbones, attaining a more slender, stylised face.
A bichectomy is ideal for trans women wishing to define their cheekbones and stylise their facial contours.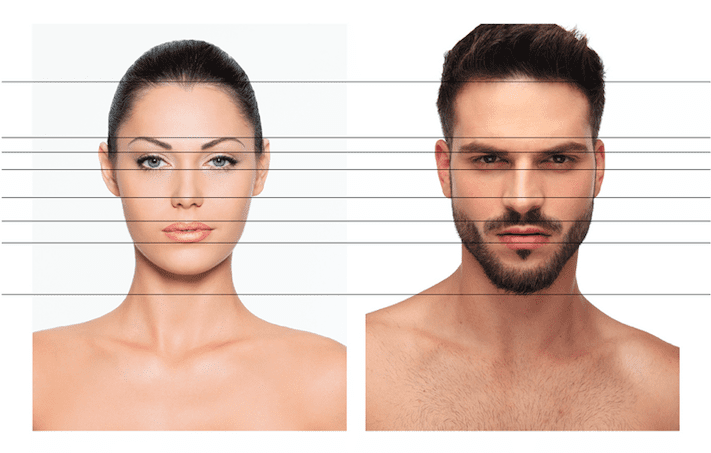 FEMINIZING BICHECTOMY SURGERY
Buccal fat pad removal surgery
A bichectomy is a minor, minimally invasive surgical procedure that only takes about 30–45 minutes. It is performed under local anaesthetic in the area to be treated. This surgery is performed on an outpatient basis without requiring hospitalisation.
It consists of removing the buccal fat pads by making an incision on the inside of the cheeks from which the fat is accessed and extracted.
The incision, which is very small and leaves no visible scar as it is on the inside of the mouth, is closed with resorbable sutures.
It is important to note that this surgery does not affect movement or facial expression.
This surgery is not recommended for people with excess flaccidity as the result may not be the one desired.
POSTOPERATIVE PERIOD IN FEMINIZING BICHECTOMY
After buccal fat pad removal surgery
Generally, post-operative discomfort is similar to that of a tooth extraction. Therefore, 24 hours of rest is recommended after the operation.
You must pay special attention to your oral hygiene after the operation and opt for a soft diet over the next seven days. During this time it is important to avoid any strenuous effort with your mouth such as spitting or whistling.
THE RESULTS OF FEMINIZING BICHECTOMY
The results
The results of the bichectomy are fully visible by four to six weeks after surgery, once the swelling has fully disappeared. As this surgery is performed inside your mouth, it leaves no visible scars.
The result is a slimmer, lengthened face showing finer features, with more emphasis on your cheekbones.
TIPS AFTER FEMINIZING BICHECTOMY

REST AND DIET
You must have twenty-four hours of rest and a soft diet during the whole week following the Bichectomy surgery.

HYGIENE
You should follow the oral hygiene advice your IM GENDER team gives you to avoid any complications.

POST-OPERATIVE VISITS
It is very important you do not miss any visits after your surgery so that the IM GENDER medical team can evaluate your progress.
Would you like to read more of IM GENDER's experiences and testimonials?
At IM GENDER we have been specialising in the care of transgender people for more than 20 years. Two decades of experience, professionalism, research and training endorse our medical team.
Do you need more information about IM GENDER's Gender Unit? Would you like to know the price of feminizing bichectomy?