FACIAL FEMINIZATION SURGERY
A male chin is usually squarer, with more pronounced and defined angles. It has a bonier volume and tends to be more vertical than a female chin, which tends to be more rounded in shape and angles. Chin feminization surgery can modify different aspects such as width, height and projection.
WHAT IS MTF Chin feminization?
Surgery to feminise a trans woman's chin is often performed in conjunction with the jaw reshaping technique. Both techniques combined will strikingly feminise the entire lower third of your face, depending on your needs.
These surgeries belong to the group of techniques used to achieve feminization of facial features in trans women.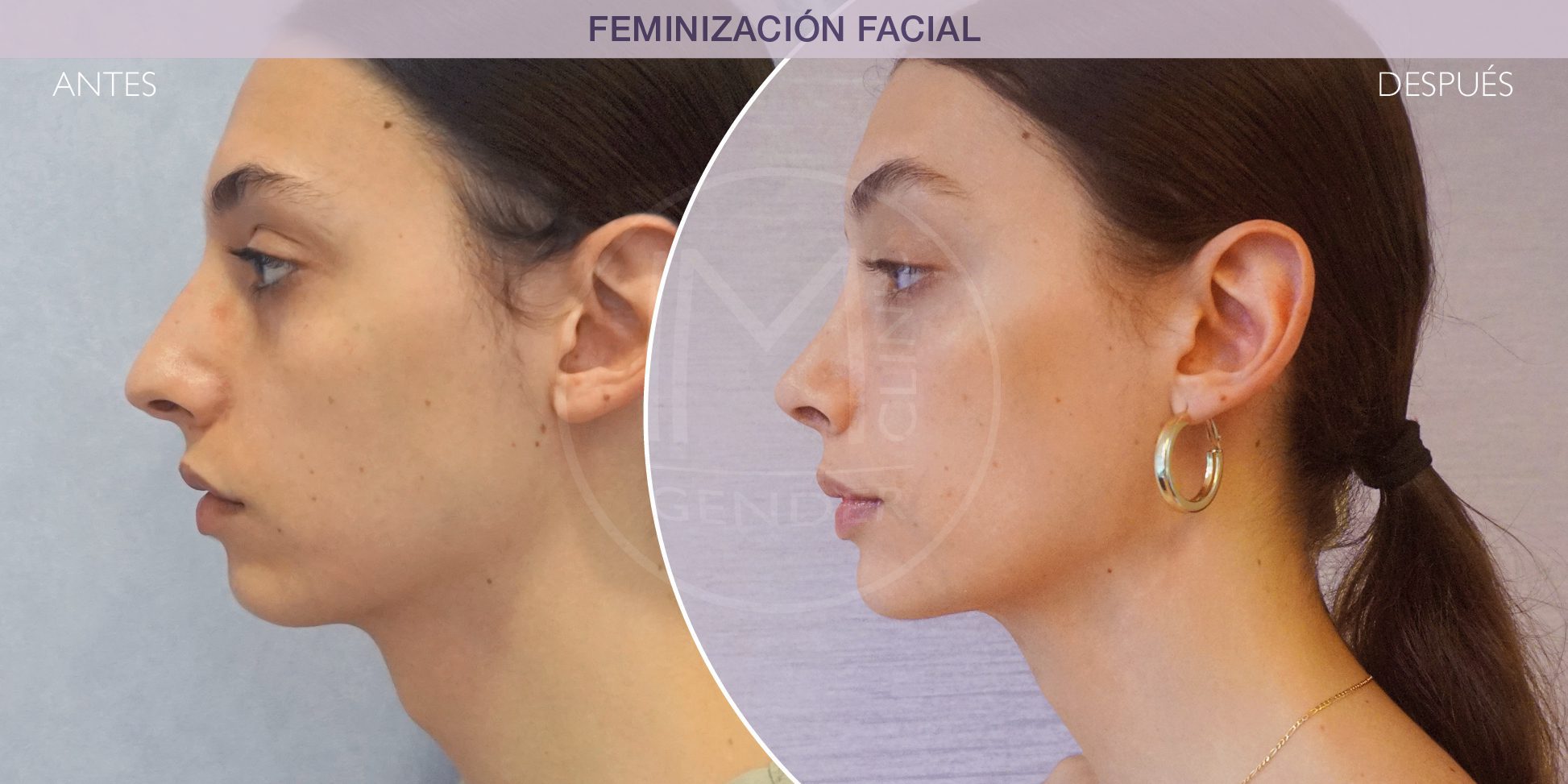 Facial Feminization results
Knowing the before and after of facial feminization surgery that the IM GENDER team performs can help you gain a clearer picture of the results you may attain. It helps you to see cases similar to yours and gain an idea of the final result.
Would you like to read more of IM GENDER's experiences and testimonials?
BEFORE A MTF Chin feminization
Before surgery
The chin is usually squarer in men than in women. Sharper angles give a more masculine appearance, while rounder angles tend to suggest more feminine features.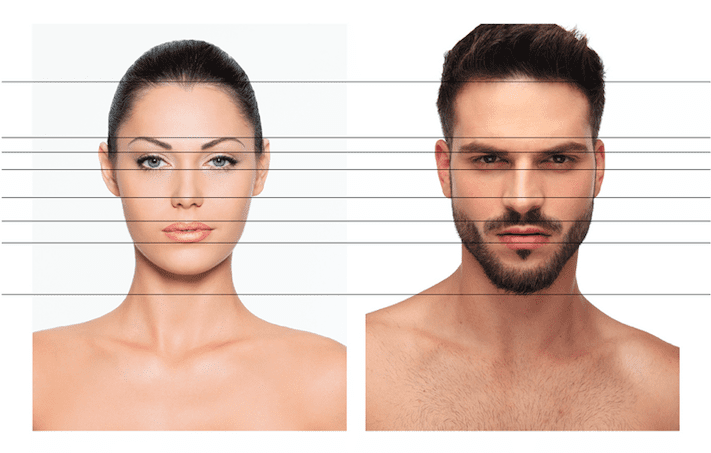 MTF Chin feminization results
The operation
Chin feminization surgery is often performed in combination with jaw reshaping to achieve optimal results.
The aim of this surgery is to achieve a less square shape of the chin by grinding or filing the bone. Piezoelectric or ultrasound technology is used to perform this technique, just as it is used in rhinoplasty (nose surgery) and craniofacial surgery (facial feminization). The bone is thus approached without injuring or affecting any soft or noble structures.
During chin feminization surgery we can also modify the length, width and placement of your chin, projecting or making it recede depending on your anatomy. In cases where the chin should be brought forward, microplates and micro-screws may be required to provide stability to the bone remodelling.
Recovery
As this is intraoral approach surgery, the stitches are resorbable, so they do not have to be removed.
For the first few days you will have to sleep with your head elevated and opt for a soft diet. During the early weeks, we recommend you use a chin guard. Always follow our IM GENDER medical team's advice to hasten your recovery.
The results
Once the swelling has gone down, you will see the results: a rounder chin that will help feminise your face.
TIPS AFTER MTF Chin surgery

RELATIVE REST
In the early days, avoid lifting weights and squat down by lowering your head before your body. You should sleep with your head elevated.

PLAYING SPORT AGAIN
Check with your doctor when it is appropriate to start and what type of physical activity is most suitable until you fully recover.

DIET
If you have undergone chin feminization, we recommend you follow a soft diet for the first seven days after the operation.
At IM GENDER we have been specialising in the care of transgender people for more than 20 years. Two decades of experience, professionalism, research and training endorse our medical team.
Do you need more information about IM GENDER's Gender Unit? Would you like to know the price of MTF Chin surgery?