IM GENDER organized on February 4 the first Conference on Gender Affirmation Surgery of 2022 entitled Surgery in trans men and women, present and future. On this occasion, the chosen setting was the NYX Hotel in Madrid, in addition to being broadcast live via streaming. More than thirty people attended the event in person and more than a hundred followed it online.
Speakers and testimonies of the day
The speakers of the day were:
Dr. Ivan Mañero is the founder and medical director of IM GENDER. Also, one of the most internationally recognized plastic surgeons in genital affirmation surgery. Pioneer in certain surgical techniques in gender affirmation, international speaker, he has been working in this field for more than 20 years and publishing his research work in scientific journals. He has also been fighting for more than two decades to give transgender people visibility in the health environment and for the inclusion of trans people in a more welcoming society.
Dr. Trinidad Labanca is a gynecologist specializing in genital affirmation surgery, hormonal body modification treatments for trans people, and clinical sexology and sexuality. Dr. Labanca has been part of the IM GENDER since 2015. She has also been the Coordinator of the Sexual Diversity and Transgender Health Unit of a prestigious hospital in Argentina and has published, with Dr. Mañero, various scientific studies.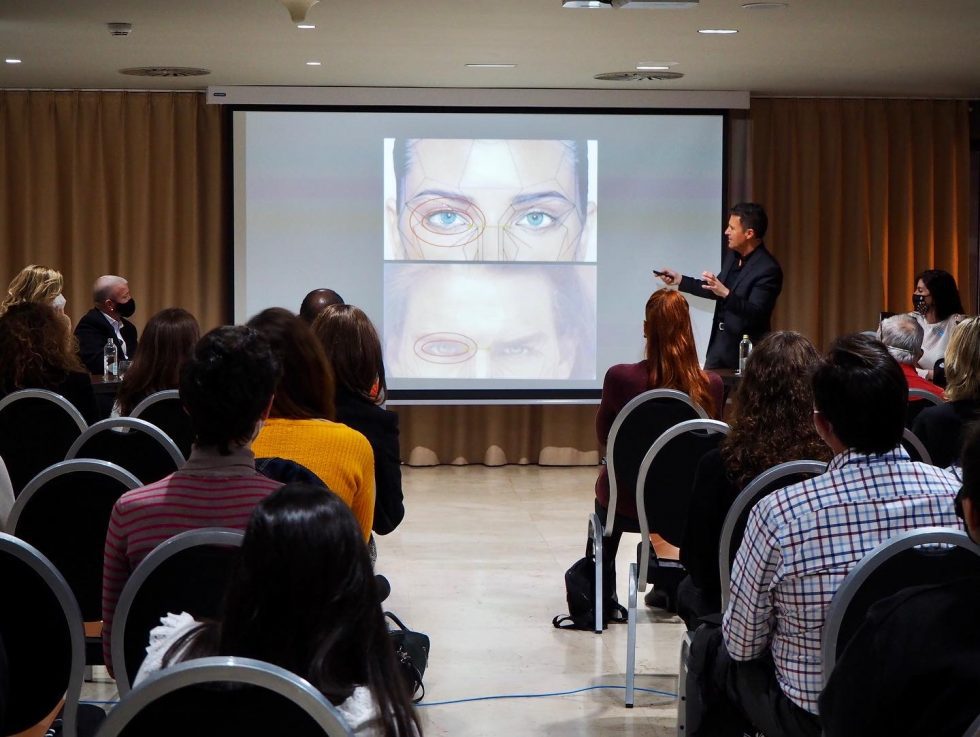 Abril Zamora is an actress, screenwriter and director with a long career in film, television and theater. She played Luna in the television series Vis a Vis, giving visibility to the LGBT + reality through fiction. She made her gender transition visible through her social media and, since then, has demanded both greater diversity in the characters, as well as more opportunities for the trans community on the audiovisual media.
Gender affirmation techniques and testimonies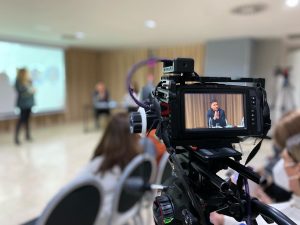 Dr. Ivan Mañero and Dr. Trinidad Labanca were in charge of explaining the most technical part of the different interventions such as vaginoplasty, phalloplasty, facial and body feminization, mastectomy, etc., but they also addressed other issues such as the results that can be expected, what dilations are and how they are performed, what the recovery and postoperative period are like, how to deal with sexual relations after surgery, etc.
The actress Abril Zamora and other anonymous testimonies explained their experience, their fears, their desires and how life has been for them after the surgery. They gave their testimony in a very honest and close way, in addition to answering the most personal questions of the attendees and their families.
A closer contact with IM GENDER
After the day, attendees were invited to a small aperitif to offer them the opportunity to speak directly with the speakers in a more personal way.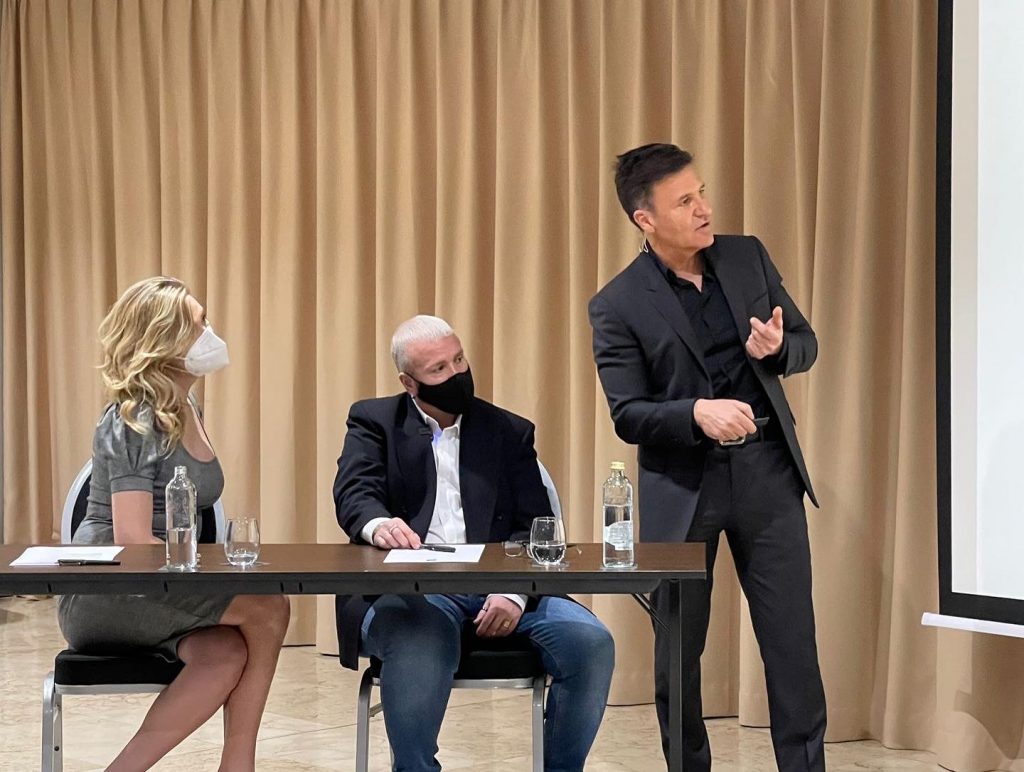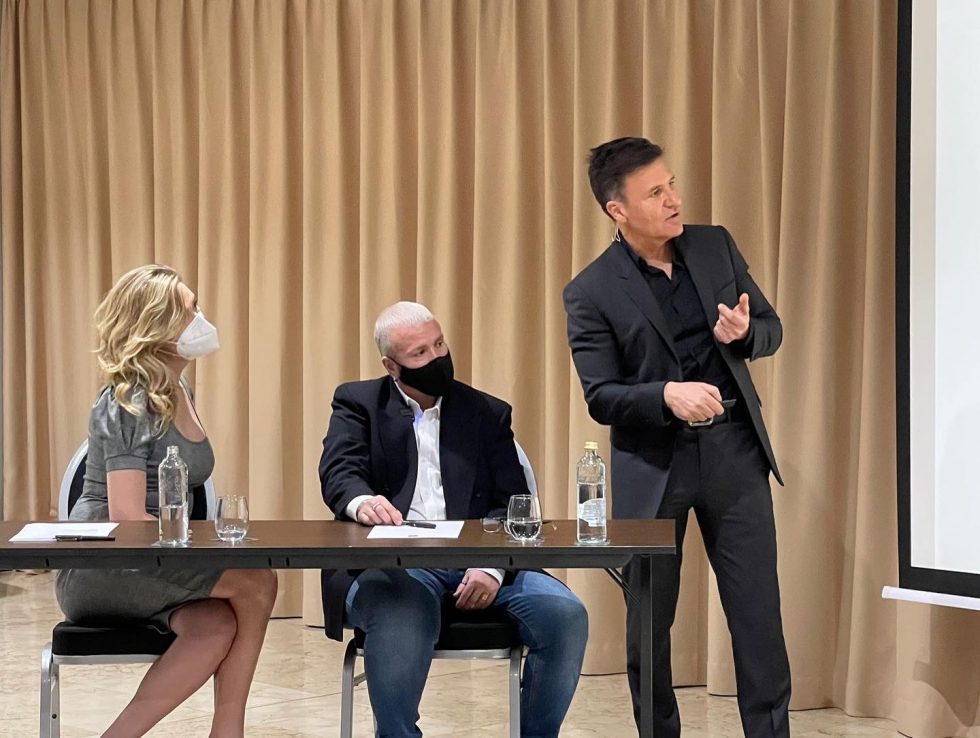 The objective of these conferences, which will be repeated throughout the year in different parts of Spain, is to answer many of the questions and doubts that arise in transgender people who decide to opt for surgery, as well as to inform about the different techniques that exist in genital affirmation surgery. But above all, the intention is to offer trans people who have considered undergoing gender affirmation surgery the possibility of meeting professionals face to face who can answer their questions.
At IM GENDER we are very satisfied with the feedback of the people who attended both in person and in streaming via zoom and who have sent us their very positive comments. And for this reason we have already begun to work on the organization of the next meeting.