The people who come to IM GENDER, either to request information or to undergo surgery, are getting younger and younger. This is what emerges from the study of trans people who requested gender surgery in IM GENDER in the last 20 years.
Because to celebrate 20 years since its creation, IM GENDER presented on March 29 in Madrid the new Study on Gender Surgery that has been carried out by our team led by Dr. Ivan Mañero, medical director of this unit.
Study on Gender Surgery
In this work, the evolution of the techniques and patient profile has been collected and analyzed over the last two decades, which completes the previous study that was presented 5 years ago.
On this occasion, a total of 2,968 people who attended IM GENDER for gender surgery were analyzed. The patients attended by the IM GENDER team in public health, in other gender units or in other countries have not been counted.
In the previous study, from 2002 to 2016, a total of 1,721 surgeries was analyzed, while in the last 5 years, from 2017 to 2021, 1,247 have been analyzed. Of the first (02-16), 1,454 (84.5%) identified themselves as trans women, while 267 (15.5%) identified as trans men. From 2017 to 2021, 948 (74.6%) people identified as trans women and 323 (25.4%) as trans men.
The conclusions of the study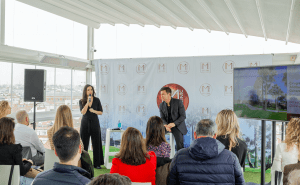 This analytical work has left us with some conclusions that allow us to understand the evolution of the patient profile, of the techniques, but, above all, it makes clear how society and, especially, families and the environment of trans people have evolved towards inclusion and normalization. Among the conclusions of the study, we can highlight:
The average age of people who access gender surgery has been reduced in the last five years. In 2021, the average age was 28 years.
The number of people under the age of 21 requesting an informative visit has increased in the last 10 years. Nowadays, one out of every 3 people who request an informative consultation is under 21 years old, which indicates a greater and better guidance from the family/educational environment and also, a greater general understanding of what transsexuality is than 20 years ago.
The colovaginoplasty technique has grown significantly compared to penile inversion vaginoplasty in the last 10 years as a result of attention at younger ages and the use of hormonal inhibitors to prevent the changes of puberty.
Men have a mastectomy at younger ages than phalloplasty.
International trans people who come to IM GENDER usually do so at a later age than nationals.
Trans women who opt for facial feminization surgical techniques are usually those who made the transition at a later age, so the average age of this surgery is the highest.
In aesthetic medicine treatments, women (representing 80.7%) request an improvement in facial volume, such as lip augmentation and those that promote better skin quality.
A very emotional presentation
During the presentation of the study, Dr. Ivan Mañero wanted to convey the need to eliminate the word "trans" in society because "they are men and women" emphasizing that their driving force "is to give people the opportunity to be who they are".
The final touch of the event was provided by the anonymous testimony of Daniel and well-known faces who have trusted Dr. Mañero and who did not want to miss the opportunity to attend the presentation and offer his personal experience.
Abril Zamora explained to the attendees that "IM Gender is not a Gender Unit, but rather a gender dignity thanks to the support of the entire team that is part of IM CLINIC" by stating that the actress had felt very alone during her transition.
Ángela Ponce confirmed that "it is not what we do, but how we do it, it is very important to put yourself in the hands of professionals and I say this because at the beginning of my change I did not have that possibility".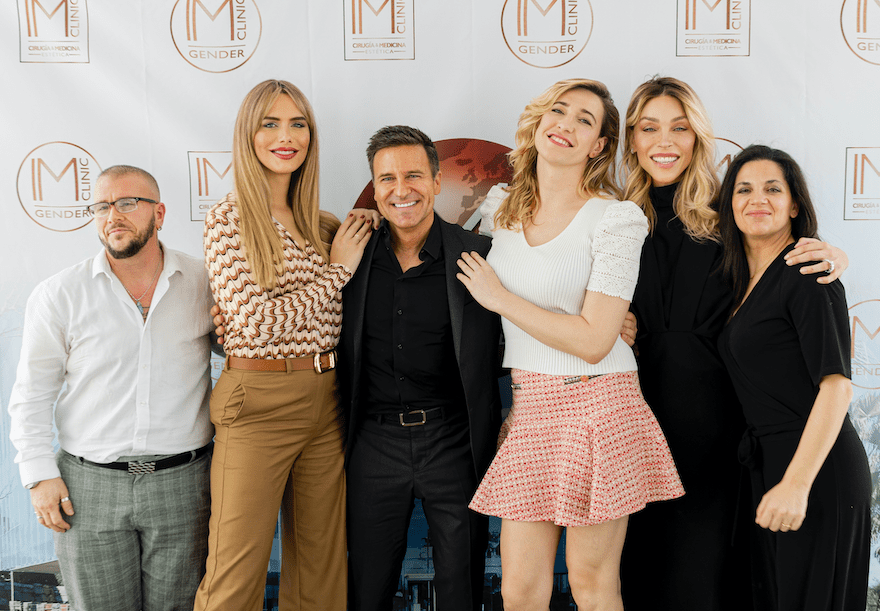 Daniel Ronda, anonymous testimonial, thanked "getting something I never thought I would have" and emphasized "the security that the team transmitted to me from the first visit".
The presentation ended with some emotional statements by the Italian actress Vittoria Schisano, who traveled expressly from Rome so as not to miss the opportunity to convey to Dr. Ivan Mañero that "he is not just a doctor, it would be very unfair to simply call him "Doctor" since he takes care of you as a patient, but above all as a person, as a woman". She ended emotionally explaining her personal experience with the phrase "The world out there would be more beautiful if it looked like IM Gender".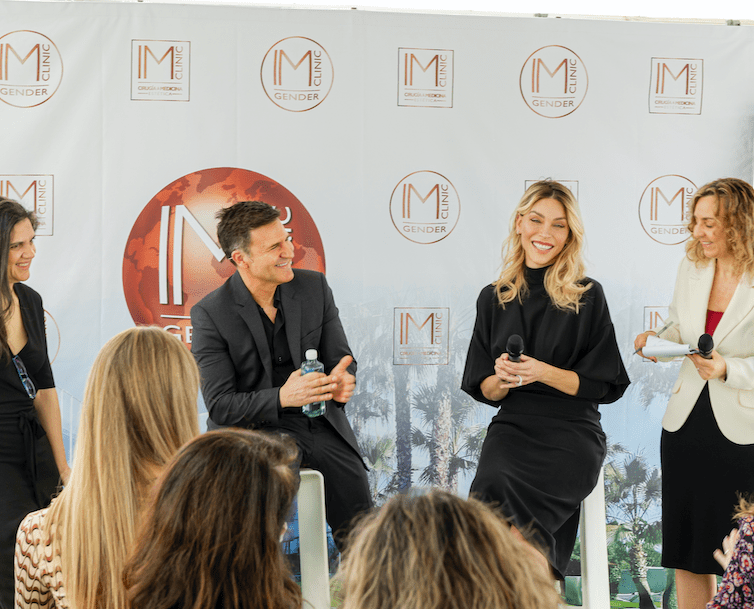 You can read an interview with the testimonies in Shangay magazine.
Trans people and gender surgery
At IM Gender we understand that trans people have complete freedom to decide on the type of path they want to follow. And we assume that not all people will have the same needs when deciding whether or not they want to start a specific type of treatment or surgical intervention.
In this study, we have analyzed the data obtained from people who have decided that gender surgery is part of the path that they are freely following and who, therefore, have come to IM GENDER for information or to undergo treatment.